Mechkeys 11.11 sales has begun! Up to $30 off!!
Double11 sales festival has begun all around the world. Mechkeys is joining the festival this year with our biggest sale ever, promising you exciting deals on a top-notch collection of mechanical keyboards. We have partnered with top-brands in the industry including Lofree, JamesDonkey, KZZI, CoolKiller, IDOBAO, etc bringing you their products on huge discounts. Our double 11 deals begins today and they will be active till 11th November. Do check out our entire sale collection here.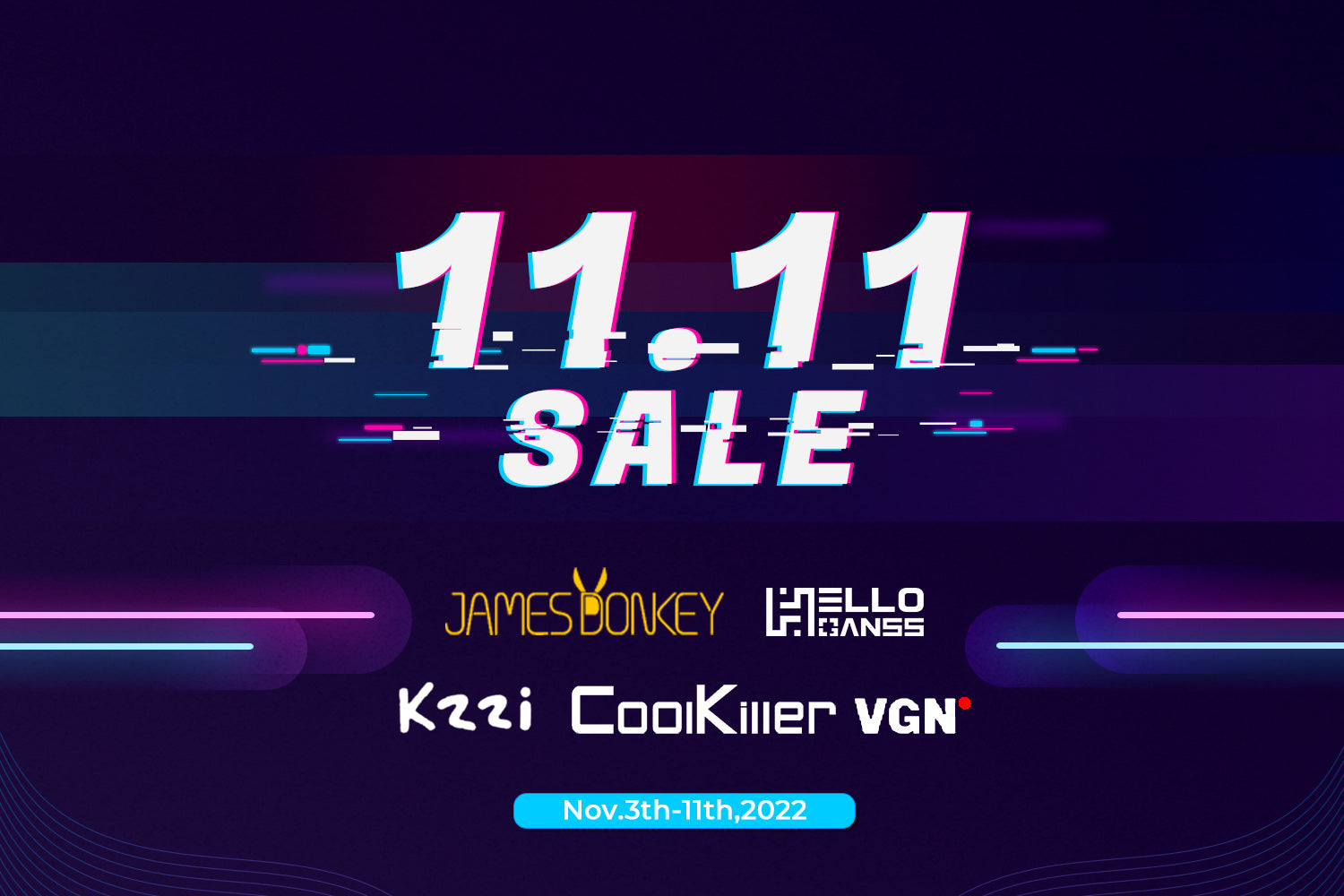 Let's have a short glimpse of our double11 sales with some of our top deals!!

Lofree 1%:-
Retail Price: 219.99$.
Deal Price: 199.99$.
Lofree's completely transparent 1% mechanical keyboard is coming up with exciting deal during our double 11 sales. With one of its kind completely transparent looks, the Lofree 1% delivers ultimate typing satisfaction. The chassis, the keycaps, the switches, everything on the 1% is completely transparent. It has white LED backlight that creates an immersive experience everytime you use the 1%. It features specially designed Kalih Box Clione Limacina mechanical switches and houses a 65% ultra-compact layout. The Lofree 1% retails for 219.99$, grab it during the double11 sale for just 199.99$.

Check out more information here.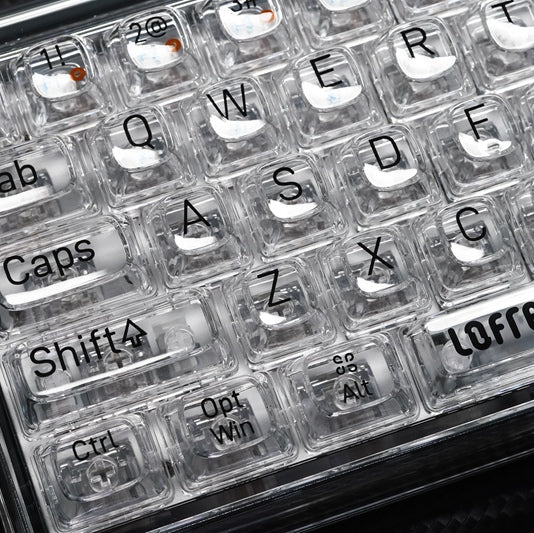 JamesDonkey RS2 Hot-Swappable Keyboard:-
Retail Price: 99.99$.
Deal Price: 89.99$.
JamesDonkey RS2 is a premium three-mode mechanical keyboard with shockproof gasket pro design, hot-swappable sockets and white LED backlight. This retro designed keyboard packs a wonderful design and high-quality Gateron G pro mechanical switches. The hot-swappable sockets allows you to completely DIY your keyboard as per your preferences. JamesDonkey RS2 is a wonderful keyboard designed with top-quality components. Grab the RS2 at an exciting deal during our double 11 sales!!

More information on the RS2 Hot-Swappable White LED here.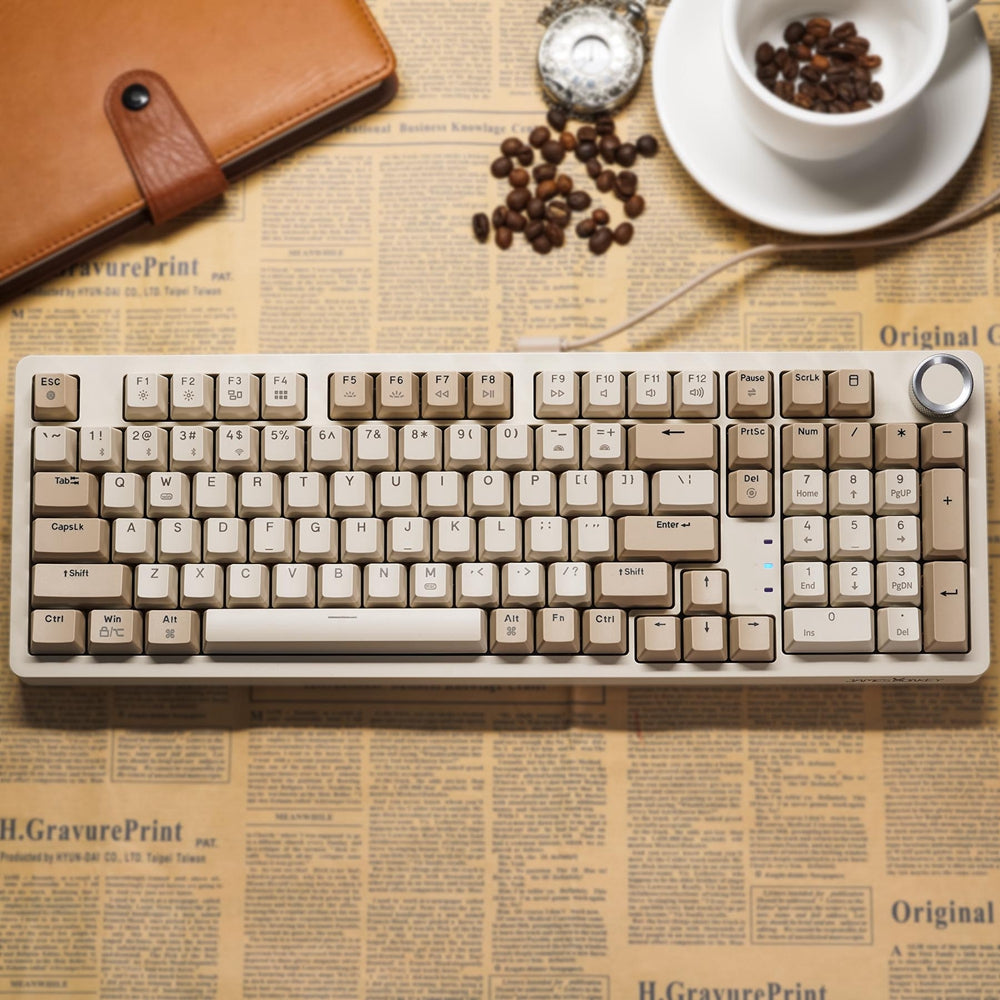 JamesDonkey RS4:-
Retail Price: 99$.
Deal Price: 79$.
RS4 is a versatile TKL(Ten-Key Less) mechanical keyboard with a modern design and premium Gateron Pro 2.0 Yellow Linear mechanical switches. The keyboard looks spectacular with its black and red theme. It adopts rich aluminum alloy frame and high-quality PBT keycaps. It's a highly versatile keyboard with triple-connection modes supporting wireless Bluetooth, Wireless 2.4GHz, and Wired USB Type-C connectivity. RS4 can be an ideal solution for both gaming as well as typing with its premium components.

Know more about the JamesDonkey RS4 here.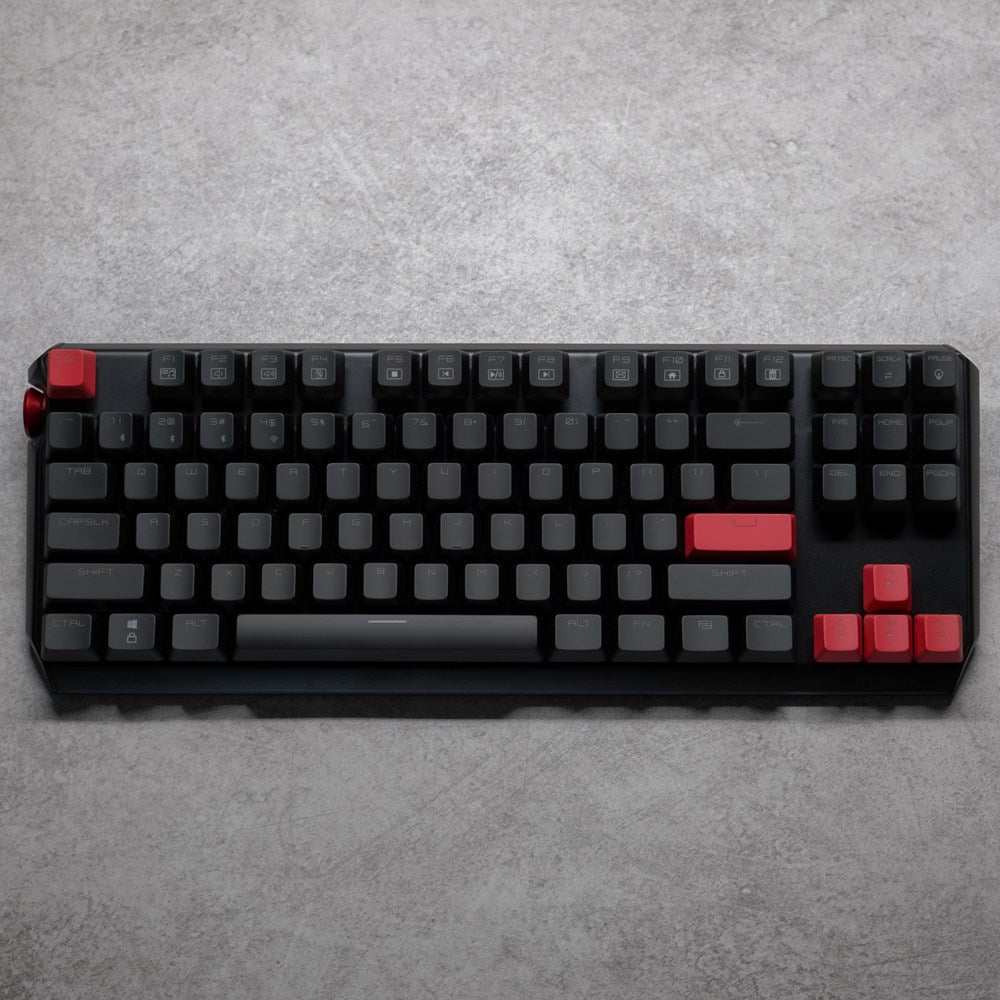 JamesDonkey RS6:-
Retail Price: 119.99$.
Deal Price: 99.99$.
We have brought deals on the entire JamesDonkeuy lineup, you can get a sweet deal on the RS6 96-key compact mechanical keyboard. It's a beautifully designed keyboard with colorful transparent chassis and a metallic back plate. The keyboard uses high-quality Gateron G Pro mechanical switches that offer you a smooth operation with high-durability. RS6 comes with hot-swappable sockets and supports triple-connection modes(Bluetooth, Wireless 2.4GHz, Wired Type-C). RS6 retails for 119.99$, grab it for 99.99$ during the double 11 sale festival.

More information from here.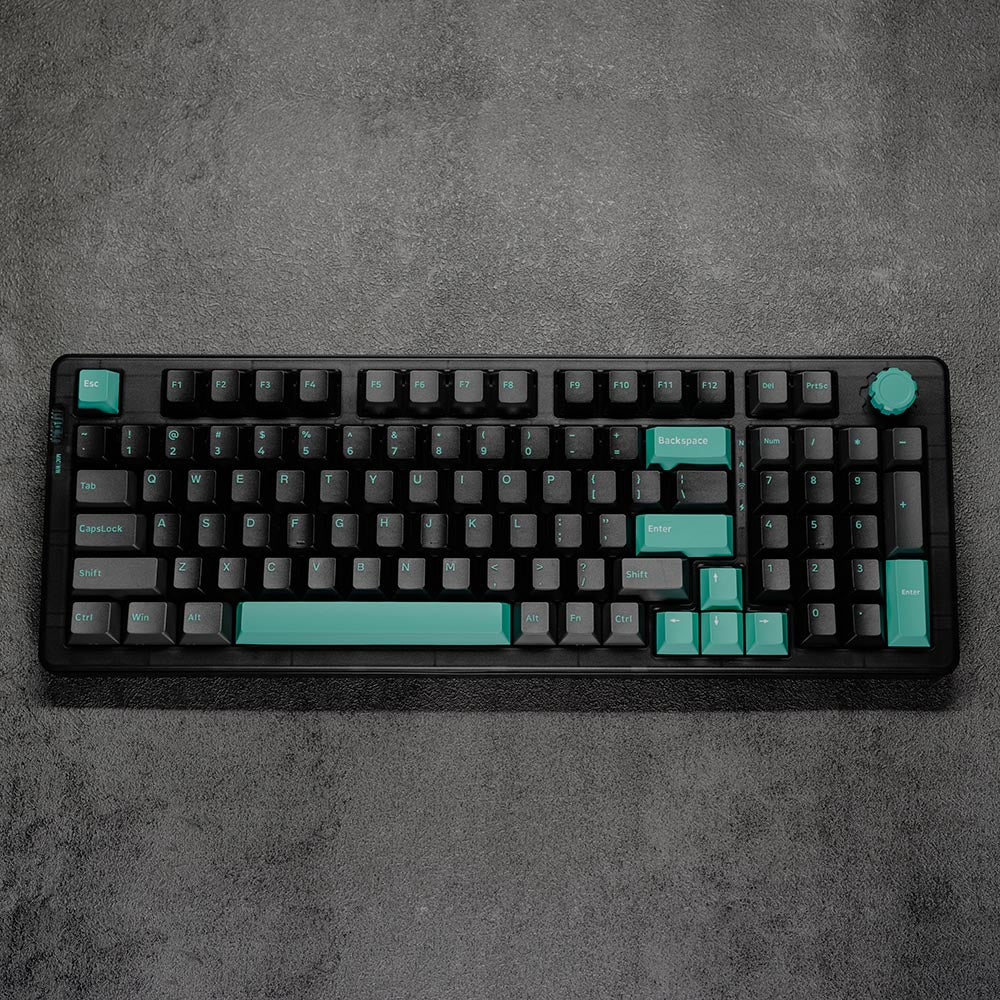 KZZI K75:-
Retail Price: 119.99$.
Deal Price: 110.99$.
KZZI K75 is a versatile 75% compact mechanical keyboard with gasket mounted shock-proof design and triple connection modes. This 75% keyboard packs a USB expansion hub that works perfectly to expand your USB connections. It also houses a LED power indicator display that shows remaining battery life. The keyboard comes equipped with finely-adjustable stabilisers, premium TTC mechanical switches, full key hot-swappable sockets, and a full-key conflict free design. K75 is an ideal keyboard for a neat desktop setup. Usually the K75 goes for 119.99$, grab it on a deal price of 110.99$!!

You can check out more functions and features of the K75 over here.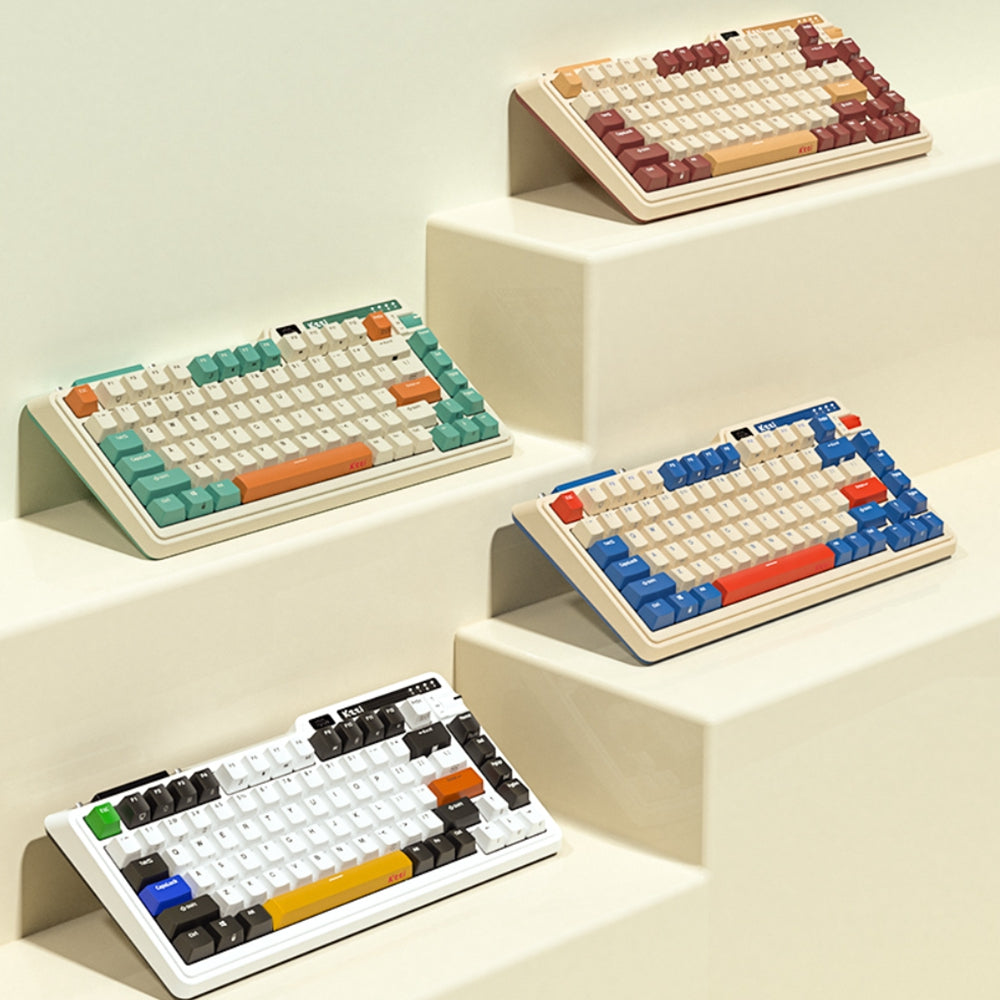 CoolKiller CK75:-
Retail Price: 169.99$.
Deal Price: 159.99$.
Another deal on another beautifully designed 75% compact mechanical keyboard. CoolKiller CK75 has got a transparent keyboard chassis with a shock-proof gasket-mounted structure design. It's a versatile keyboard with three-mode connection and full-key hot-swappable design. CK75 comes with a customised spring-shaped connector cable and features a full-key RGB backlight with musical rhythmic effects. CoolKiller has featured custom-developed Linear mechanical switches for a smooth and stable operation. Pick the CoolKiller CK75 at a deal price of 159.99$.

Check out more information here.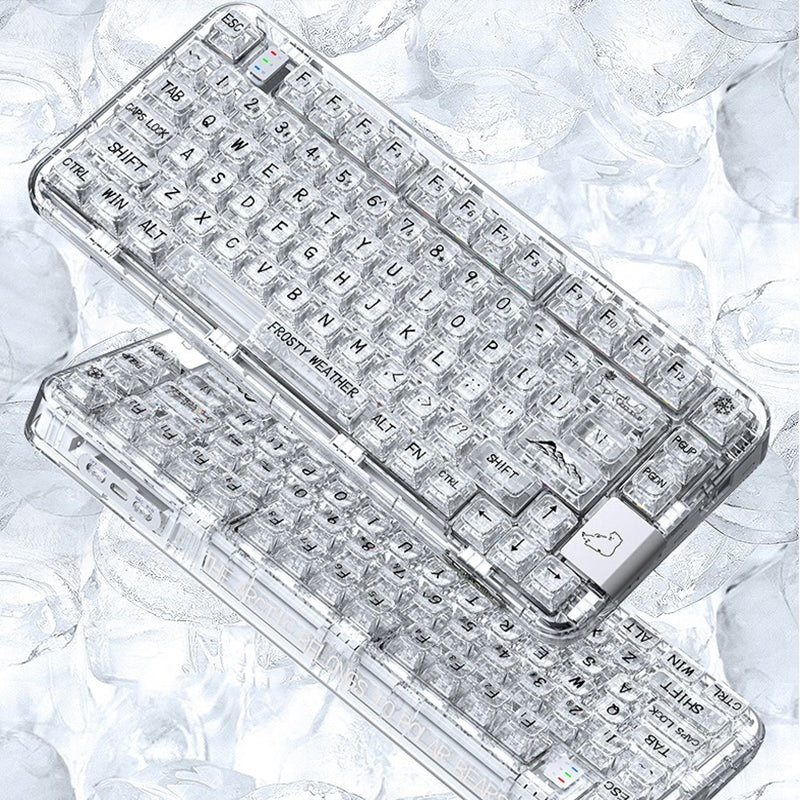 IDOBAO ABACUS ID42:-
Retail Price: 169.99$.
Deal Price: 129.99$.
40% keyboards are a rare sight in the market, only a few models are available easily. IDOBAO Abacus ID42 is a cute little keyboard with a 42-key 40% layout. It has a premium finish with CNC machined aluminum alloy body and durable PBT keycaps. The keyboard has south-facing RGB light and screw-in stabilisers. It has Hot-Swappable switch sockets and includes Gateron/Kalih Box mechanical switches!!

Grab the ID42 with an exciting deal during our double 11 sale!! Know more here.
And its kit here.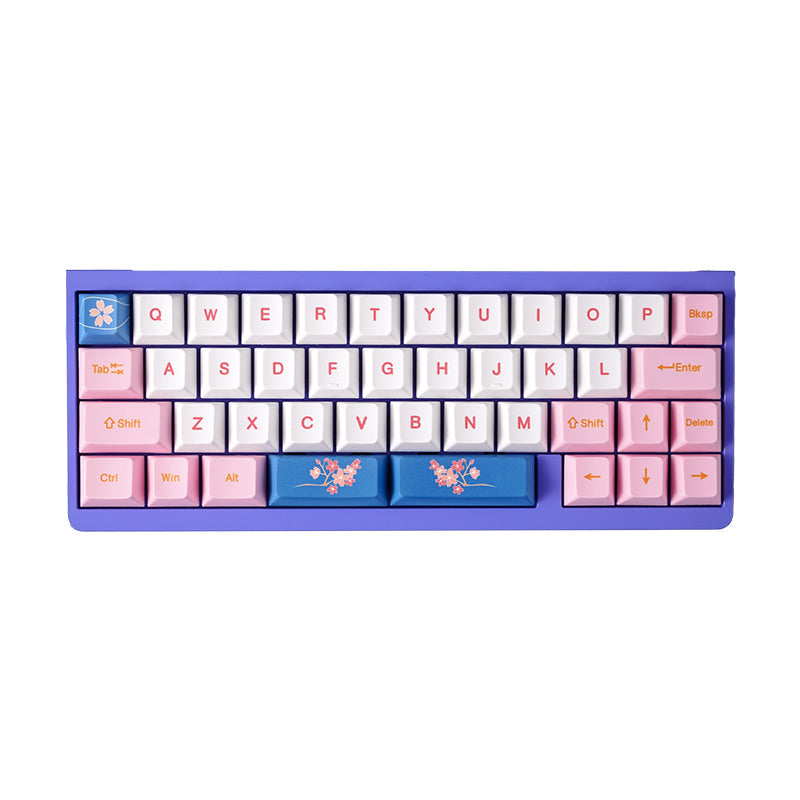 This Double11 we are bringing you exciting deals on different mechanical keyboards. We assure these will be super amazing with best prices on top-quality mechanical keyboards available online. Drop by here to check our entire double 11 sale catalog, for any questions or queries write to us at support@mechkeys.com.