AJAZZ AJ139 Pro Dual-Mode Wireless 2.4GHz Gaming Mouse With PAW3395 Sensor
AJAZZ is a premium PC peripheral brand from China. The brand specializes in producing high-quality gaming peripherals such as mechanical keyboards, gaming mice, and headphones. They have a huge catalog of products and are widely famous among gamers. AJAZZ has announced its brand new dual-mode gaming mouse with flagship PAW3395 26K sensor, presenting the all-new AJAZZ AJ139 Pro. With the flagship PAW3395 sensor, the AJAZZ AJ139 promises quality performance with high accuracy, fast response time, improved tracking, and lower power consumption!! It is ultra-light in weight with a weight of just 59 grams. The AJAZZ AJ139 Pro has a medium-size design. It is comfortable for medium to large-size hand users. Are you ready to upgrade your gaming skills with the power of AJAZZ AJ139 Pro?? It will be soon available worldwide.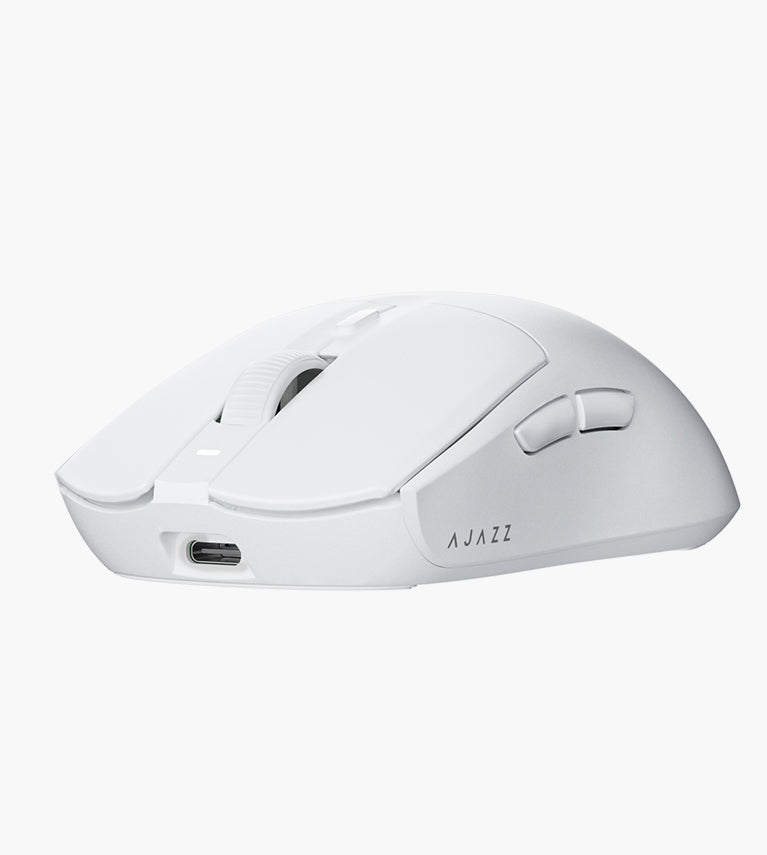 AJAZZ AJ139 Pro houses the flagship PAW3395 Sensor. It is a high-performance gaming optical sensor that provides fast response time and precise accuracy. It enables the mouse to have an adjustable DPI with a maximum resolution of 26000DPI. The DPI is adjustable between 800-26000 range. The PAW3395 sensor brings fast 650IPS tracking speed and 50G acceleration. It offers top-class performance, it will definitely help you improve your aim and respond faster greatly improving your competitive gaming performance.
AJAZZ AJ139 Pro gaming mouse has dual-mode connectivity. It promises stable high-speed performance with Wireless 2.4Ghz and Wired USB Type-C connectivity. The mouse driver also works wirelessly when you connect the mouse using Wireless mode. It allows you to adjust different parameters such as DPI and button programming, etc. AJAZZ has equipped the AJ139 Pro with high-quality Huano micro-motion switches. They not only have silky smooth rebound but also have a long durability rating of 80 million clicks. AJAZZ AJ139 Pro gaming mouse houses a 300mAh battery that gives the mouse a battery life of up to 40 hours.
AJAZZ AJ139 Pro is a premium quality gaming mouse that is designed with top-quality components. It offers flagship-level performance with long battery life and precise performance. The mouse will be soon launched worldwide, stay tuned with us for more updates.