Darmoshark Announces K8 Compact 81-key Three-Mode Gasket Keyboard & M3-4K Gaming Mouse
DARMOSHARK is a famous brand in the PC Peripheral industry. It is known widely for its wide range of products featuring gaming mechanical keyboards, gaming mice, etc. There are many successful products from the brands namely the K6 Wireless keyboard, M3 gaming mice, etc. Quite recently, Darmoshark has come up with two new products, introducing the DARMOSHARK M3-4K Gaming Mice and the K8 Mechanical keyboard. The M3-4K is a 4000Hz return rate variant for their highly-acclaimed M3 gaming mice, while the K8 is a rather new 75% compact TKL mechanical keyboard from Darmoshark. It is their first-ever three-mode 81-key keyboard designed with a gasket structure design. Both the products will be shortly available worldwide, let's get to know both of them better!!
Darmoshark K8: Ultimate Three-Mode TKL Keyboard With Gasket Design!!
Introducing the K8, a compact 75% TKL keyboard with an 81-key layout. The keyboard adopts advanced features such as three-mode connectivity, full-key hot-swappable sockets, full-color RGB backlight, LCD colorful display screen, customized Gateron Mechanical Switches, OEM Height PBT keycaps, and many more features that make it an ideal choice for both office as well as gaming pc usage. It's the first three-mode keyboard from Darmoshark that features a gasket structure design!!
Darmoshark K8 has a 75% layout. It has function row keys as well as arrow keys making it the perfect choice for gamers. It has a compact structure design with an overall size of 333mmx143.7mm41.3mm fitting in compact spaces easily.
The keyboard will be available in two color options, White Grey, and Black Blue. The K8 is designed with a gasket structure design which gives it elastic typing feedback. It adopts a PC positioning plate, under shaft pad, silicone sandwich pad, and bottom PORON cotton padding to achieve soft elastic typing with soft acoustics.
Darmoshark has worked closely with Gateron in designing a custom mechanical switch for the K8. They come factory lubed and have a highly transparent shell design. The switches are developed with silky smooth linear feedback.  They have a rated durability of 80 million strokes, take 45gf trigger force, have a pre-travel of 2.0mm, and a total key travel of 4.0mm.
One of the primary features of the upcoming K8 keyboard is a built-in LCD screen. You get a vivid colorful display screen that showcases different settings such as connection status, battery level, time, etc. It can also be customized with gif animations and static images. The Darmoshark K8 keyboard has a vivid RGB backlight that can be customized with 18 built-in lighting effect modes. The driver software allows for more customization options for the users.
Darmoshark K8 is a keyboard that supports three-mode versatile connectivity. It can be connected to a variety of source devices using wireless Bluetooth, Wireless 2.4Ghz, and Wired USB Connections. It adopts high-quality dual-tone PBT material keycaps crafted in OEM height profile. The K8 keyboard comes with a large-capacity 4000mAH battery that provides a long battery life of up to 190 hours with a single charge!!
The Darmoshark K8 keyboard will soon go up on sale on a pre-order basis. We will bring the keyboard to our store for you guys, so stay tuned with us for pricing and release information.
DARMOSHARK M3-4K: High-Speed 4000Hz Polling Rate!!
Alongside the K8 keyboard, we have also got an updated M3 gaming mouse as well. The regular M3 gaming mouse has been upgraded now with a new 4000Hz return rate variant. Now we all are familiar that a 4000hz return rate offers a faster response, and smoother tracking, in short greatly improving our performance while gaming with precise tracking and accurate positioning. Darmoshark M3-4K variant is a versatile three-mode gaming mouse that has an ultra-lightweight design(just 65 grams).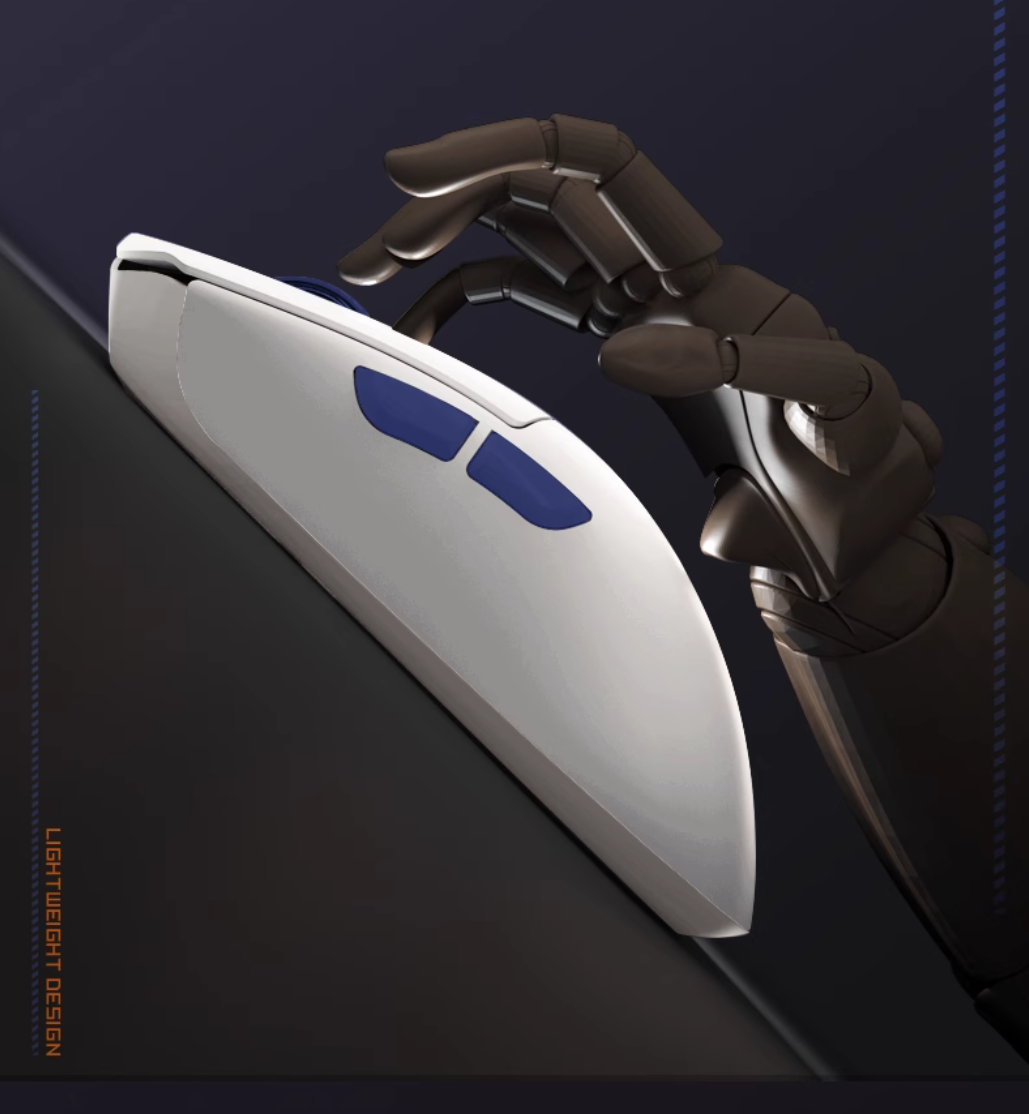 The M3-4K has a 4000Hz return rate supported while using the mouse with a 2.4GHz wireless receiver. It also has a bigger 800mAh battery for enhanced battery life.
As for accuracy, the Mouse still adopts high-end PAW3395 optical sensor support DPI up to 26000 with fast 650IPS tracking speed and 50g acceleration. The core chip has also been upgraded to NORDIC52840. The resulting performance is now silky smooth and precise than the regular variant.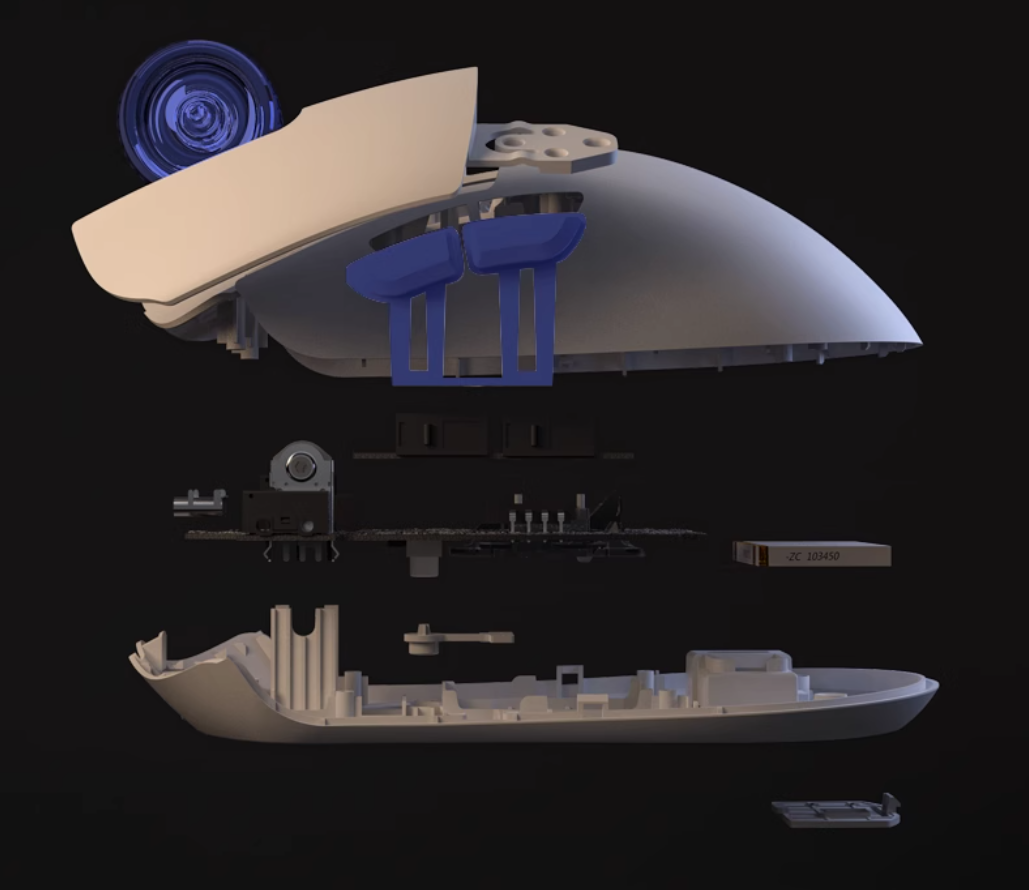 With a larger 800mAh battery, the M3-4K variant now boasts a battery life of up to 150 hours (1000Hz) and up to 57 hours (4000Hz return rate). Darmoshark has featured Kailh GM8.0 Black Mamba switches with a long durability rating of up to 80 million clicks along with a TTC scroll wheel that supports 200 million scrolls. It's a fantastic mouse with support for versatile connectivity and an ideal choice for both gamers as well as office users. It will also be launched alongside the K8 keyboard and will be available on our store!!